Happy Friday everyone! Fridays have now become my safe haven; Saturdays and Sundays are jam packed with weddings with
Jennie Andrews
so Friday is my day of rest...well, after my full time job! But trust me, I am not complaining! The more I'm behind my camera that happier I am! :) (Oh, how corny did that sound?)
Anywho, I am introducing to you The Johnson Clan (#1)! You will understand the #1 next week...
Meet Cristi, Brett, Braeden and Evan!
e
These two boy boys are just beyond adorable...and hysterical!
When they first got out of the car, this kiddo, Braeden, hopped out and just said "Hello!", but it was the cutest way a little boy could ever just say hello! Ahh, we became best buds instantly. Not only did he like me, he liked my camera! Which always makes you my instant friend! The looks he was giving me were soooo funny! Plus, who couldn't just fall in love with those big blue peepers?! He will, most definitely, break hearts...over and over again!
Now, this one on the other hand was a little bit tougher to crack! Meet Evan! He was a little bit skeptical...and who can blame him? You've got a peppy girl running around with a black box in front of her face, pointing it at you and making a lot of noise...I'd be a little standoffish as well. But boy did he love his brother. He's a little daredevil, but he just wants to do everything his big brother does! So sweet!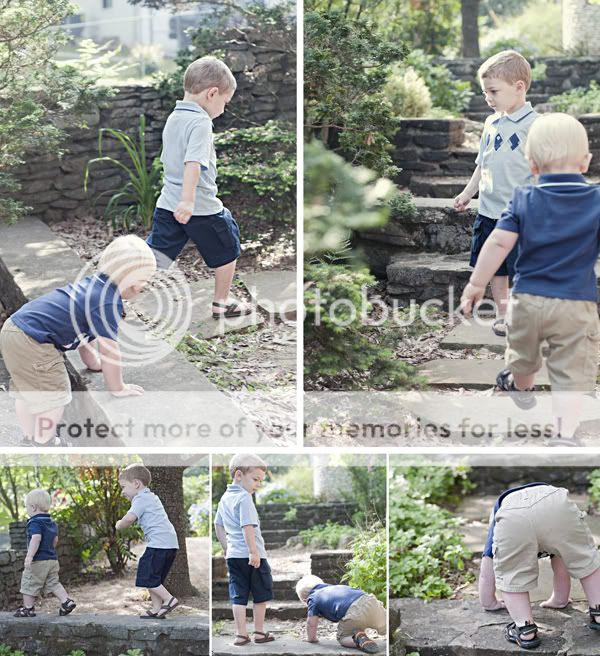 Cristi and Brett were so awesome and so much fun to work with. Plus, you could tell how much they just absolutely loved their kiddos. And who couldn't, they are so stinking cute!! Thanks so much Cristi and Brett, not only for trusting me to take your boys' pictures, but for letting me hang out with them too!