I am so incredibly excited to share this post with all of you! Meet Megan, Josh, Ryder and Rico! They are one adorable little family that is about to make it official on April 9th and they have asked me to document their big day!! I am beyond thrilled that they are my first wedding! I don't think I could have gotten any luckier! So Megan and Josh really wanted to head down to Krutch Park and Market Square b/c this is where they had their first date. They spent hours just walking around Market Square and talking and before they knew it, shops were closing up and the square was empty. I love those stories; when you get completely lost in conversation and it feels like you have been talking for 10 minutes, not 5 hours! So off we went to Krutch Park. It was a Friday evening so the place was busy, which gave us such a great vibe. Ryder and Rico stole the show for the first little bit and I had so much fun playing and taking pictures of them!
I love this picture of Josh. He was looking at Megan so sweetly, but with that little grin. They made each other crack up all afternoon.
We bustled around the ponds for a little while with the pups and then I thought of the idea of some ice cream...which oh so happens to be something that Megan and Josh did on their first date! I was beyond thrilled!
We had so much fun in that little creamery...maybe too much.
But nothing a little kissy kissy couldn't make up for!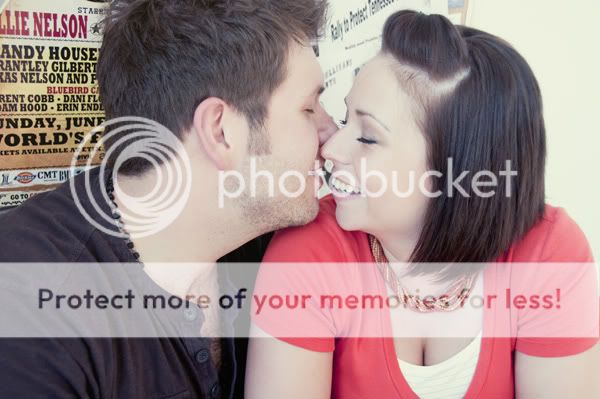 Megan and Josh had told me that they were really wanting some fun and funky pictures...nothing boring for these two; they had mentioned some ideas about graffiti before so I knew exactly where I wanted to take them! We had a blast back here in the alleys...pigeons and all.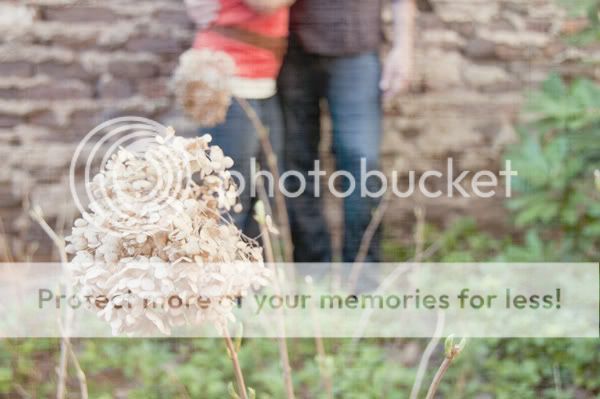 I cannot express how much fun I had with you Megan and Josh (plus your pupsters)!! I can't wait...less than one week and I will see you guys again! :)